Mastering Word for Fiction Writers
by a Fiction Writer
Don't fight your book, write your book!
The five courses, available individually or in money-saving bundles, follow the life cycle of a book from rough draft, through editing and critiquing, and on to submission to contests or agents and editors. If self-publishing is your chosen path, there are courses for converting your manuscript to an ebook or print book book.

Mastering multiple functions in Word will make your writing life more efficient. You'll learn to:
easily find and correct spelling and grammar errors,
enjoy hassle-free critiques and beta reads,
move fluidly through your document,
create a synopsis in THREE steps,
layout a contest entry or agent/editor submission,
convert your manuscript to an epub or mobi file,
design a beautiful print book to sign with pride.
The lessons include:
in-depth explanation of the Word techniques,
working documents for doing the step-by-step exercises,
review documents to check your work,
six custom Word templates.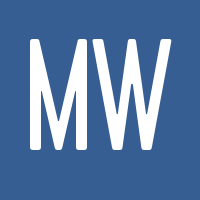 I just finished up "Mastering Word for Fiction Writers" with Joan. Bar none, this is the best writing course I have ever taken. The ability to fully use the features of the program enriches my writing by making it less stressful. Wish I'd done this years ago. Thanks Joan for your expert guidance on this program. ~ Ane Ryan Walker
I've been using Word for over twenty years but I now realize there was so much I didn't know! Joan's plain-language lessons were comprehensive, well illustrated and made sense. Her readiness to provide detailed answers to thorny/specific questions was incredibly helpful. She provided insights into this powerful but often infuriatingly quirky application with confidence and good humour. Kudos, Joan. I'm recommending your workshop to everyone I know who uses Word regularly. ~ Hyacinthe Miller